Roblox, the lucrative video game you've never heard of
Roblox continues to turn investors' heads. The Californian video game company has just completed a round of $ 150 million from several funds (Greylock Partners, Tiger Global Management, Index Ventures …), which is in addition to a previous round of funding of $ 35 million . According to the American press, Roblox is now worth at least $ 2.5 billion. This is the amount Microsoft paid in 2014 to get their hands on the Minecraft phenomenon , with which Roblox shares certain points in common.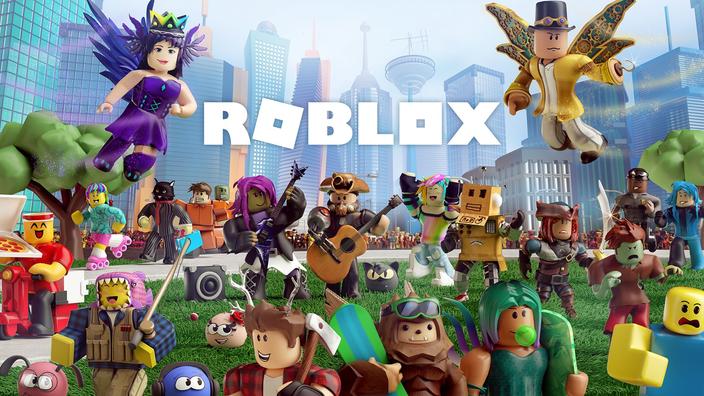 Created in 2006, Roblox is still little known in France. The company has only recently translated its gaming platform into French, and its fundraising aims to accelerate its international expansion. But the situation is very different in the Anglo-Saxon countries. Roblox claims 70 million monthly users, with peaks of 2 million players connected simultaneously. The vast majority of these Internet users are children and adolescents, with an average age of less than 15 years. Roblox takes up the Lego philosophy: let the little ones create their own adventures. The design of the avatars of the players is also largely inspired by the plastic figures of the Danish toy company.
More than a game, Roblox is a creation platform. Once registered on his PC, his mobile or his Xbox One console, the Internet user can take himself for a budding developer. Roblox provides him with very simple tools to quickly compose a game with a rather basic graphic aspect. He can draw from a library of universes already built (a modern or Far West city, a castle, a prison …), objects already modeled (cars, trees, trains …) and choose his style. game (shooting game, car racing, sports, survival etc).
Revenue sharing with creators
Once finished, the game ends up on the Roblox distribution platform. You don't have to be creative in order to have fun. Roblox claims that just over a million people have created tens of millions of titles, which can be accessed with a single click on their site. But in the vast majority, these games are not finished, not very functional, even completely uninteresting. Many are content to reproduce, with much less means, already existing successes, such as Mario or Pokémon. But some creations have managed to pull out of the game. Jailbreak , which allows you to play a runaway prisoner or a police officer in pursuit, is one of the most popular titles on the platform. He reported to his 18-year-old creator,"Enough to pay for four years of university studies" .
Because if it is free, the Roblox platform is full of micropayments. The player's avatar, which will be the same in all games, is customizable against the platform's virtual currency, the Robux(400 Robux are worth 5 dollars, a little over 4 euros). Creators can also make access to their game chargeable – which is rare – or integrate mechanisms that force players to spend Robux. And it works. In the first half of 2018, the mobile version of Roblox alone would have generated $ 210 million. The app hovers between 15th and 30th most lucrative video games for smartphones in the United States, according to the AppAnnie Institute. The platform says it will donate part of its income to creators: this sum should reach $ 70 million this year. But to become millionaires before their baccalaureate, aspiring developers must put their hands in their pockets. The Robux they earned via their creations are indeed convertible into real dollars. that if they sign up for a program that costs $ 20 a month …
The more beautiful and original a Roblox game, the more likely it is to become popular and therefore generate money. This is how the platform is full of small hands, who offer apprentice developers to take care of the design of their game for a fee. Most of these freelancers are high school or young students who practice on simple projects. Under the guise of a secure platform where children can play and create in peace, Roblox is also a formidable initiation into the world of entrepreneurship.