Minecraft Adds Support For PS VR This Month
A new update will allow you to play the game of Mojang Studios in virtual reality.
This feature has long been called for and much discussed within the Minecraft community on PlayStation, but I can finally officially announce it. Yes, we're adding PlayStation VR support to Minecraft, and it's coming very soon! This month, to be more precise!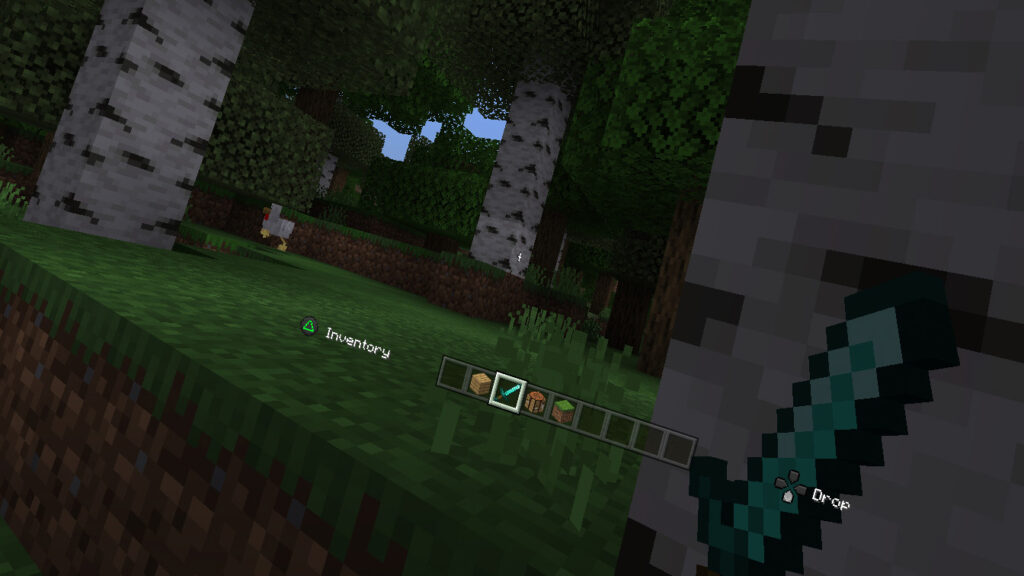 Yes, it's very soon!
At Mojang, we can't wait to tell you about it for ages! PS VR support has been a planned PS4 feature since we got the go-ahead from Sony to make the cross-platform game and release the Bedrock version on PlayStation 4. The question never was whether we were going. do it, but rather when.
So, I imagine you would like more details?
Once we finish tweaking the update that supports PS VR, it will be delivered to you via a patch for the Minecraft game. All players who own Minecraft on PlayStation 4 will automatically get this patch. Install the patch to access the new virtual reality feature for Minecraft. Obviously, impossible to test it without PS VR. Finally, you all already have it, right ?!
But what is Minecraft x PlayStation VR, you will tell me?
Well <drum roll>… it's Minecraft but in virtual reality. It's 100% the same Minecraft game you play every day, every week, every month, every year… on PlayStation 4. We haven't taken anything away. 100% Minecraft.
But there must be a difference?
Effectively ! There are a few new settings and guides to help you set up the VR experience however you want. There are also two main ways to play the game in VR; two modes: Immersive and Living Room. We love them both, but it's up to you.
Just like with the main game, use your DUALSHOCK 4 controller to move, create, fight. This time, however, you will be fully immersed in the world of Minecraft. I guarantee you will jump to the ceiling.
While the pandemic has changed the way we develop Minecraft somewhat, the development of Minecraft for PS VR has gone smoothly. I would even go so far as to say normally. The Minecraft x PSVR experience is based on the Minecraft VR technology that we developed for other platforms a few years ago. SkyBox Labs then helped us convert and optimize existing technology for PS VR. And, of course, our friends at Sony have been with us from the start, because they know their system better than anyone.
It was a great collaboration, and we can't wait for PlayStation VR players to experience this immersive and lavish version of Minecraft!