Minecraft brings you new skins for Story Mode today
Build your own adventure in the incredible style of Story Mode, Telltale, on PS4, PS3 and PS Vita.
 Following the release of Minecraft: Story Mode Episode 5 last week, we're giving you a set of skins today. This skin pack for Minecraft: Story Mode lets you shape your own adventure as one of the characters created by Telltale Games. Play one of the variations of Jesse, the fan of TNT Magnus, the scheming Ivor or one of the many other characters of Minecraft: Story Mode. This pack will help you recreate your favorite moments in Minecraft: Story Mode or invent a story and a world of your own.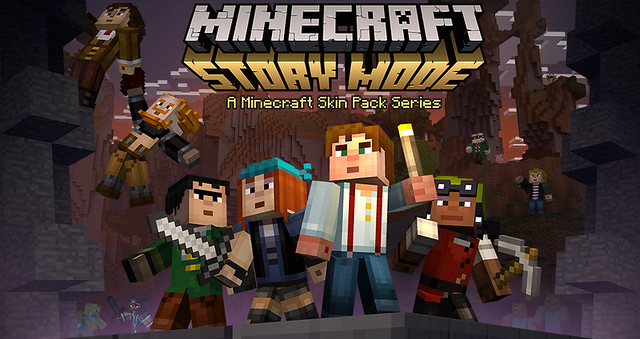 You can get the entire pack for free for the first week after its release in Europe. After April 12, 2016, you can buy it on the platform of your choice at a price of € 2.99. And, if you ever don't want to purchase the entire pack, you can always play any of the six versions of Jesse for free.
 
If you are new to Minecraft: Story Mode, know that it is a phenomenal game that we highly recommend! Huh? What? Us? Not objectives? 🙂 Find out more about this game by visiting the Telltale Games website. And if you're already a seasoned Story Mode gamer, check out this skin pack today for PlayStation 4 , PlayStation 3, and PS Vita .