Minecraft in RTX: Windows 10 beta launched
owners of Minecraft on Windows 10 will be able to download the beta of the next free update. Needless to say, this makes Mojang's title compatible with new cutting-edge graphics technologies, including real-time ray tracing, but also NVIDIA DLSS 2.0. On condition of course to be equipped with a suitable graphics card (GeForce RTX 2060 GPU or more) and the latest NVIDIA Game Ready driver.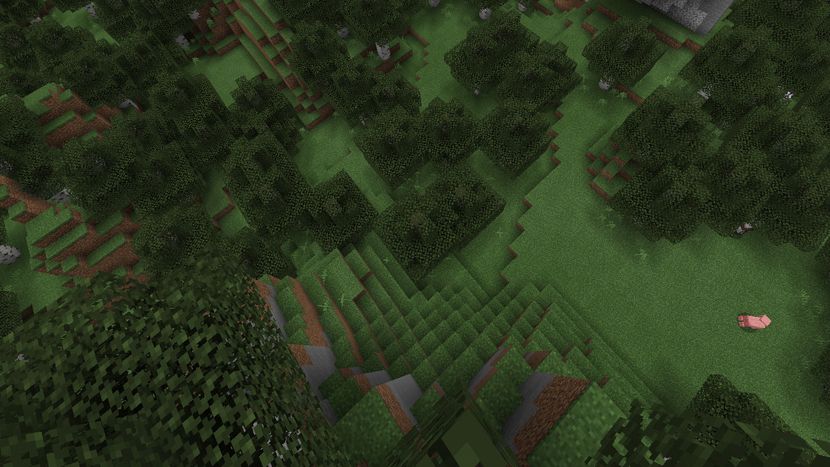 In parallel, NVIDIA will offer access to six new worlds to download for free on the marketplace ( Aquatic Adventure RTX , Color, Light and Shadow RTX , Crystal Palace RTX , Imagination Island RTX , Neon District RTX Of Temples and Totems RTX ), history of demonstrate rendering technology, adding effects of lighting, shadows, reflections, refraction. These include direct illumination of the sun, the sky and various light sources, reflections in water and metal surfaces, transparent materials such as stained glass, water and ice, volumetric fog, ucts light and tutti quanti, as we can see in this trailer. The full update will come later this year. For now, players will need to register through the Xbox Insider program 
Minecraft gets a big Star Wars DLC
Announced as the most important mashup in the history of Minecraft, the last DLC of the construction game has appeared on the store at a price of 1,340 Minecoins, or 7.99 euros.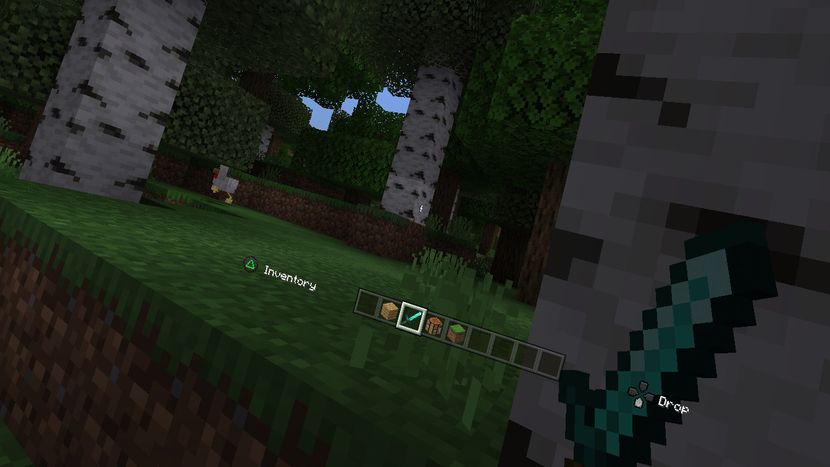 Much more than a skin pack, this content developed by Mojang Studios and 4J Studios in partnership with Disney and Lucasfilm includes the characters, places, creatures and vehicles of the first three films as well as those of the series The Mandalorian which encountered a great success on Disney +. Enough to justify the creation of 12 miniature planets as well as a whole new sound and visual environment based on Star Wars.
This DLC also acts as a building kit allowing users to build their own Star Wars world using the textures, characters and other elements found in the DLC. Playable in survival mode or in creative mode, this content is traversed globally like any world of Minecraft but offers the possibility of jumping in vehicles to travel quickly from one world to another while entering hyperspace.
Minecraft will soon be fully playable with PlayStation VR
Mojang has just announced on the PlayStation Blog that Minecraft: PlayStation 4 Edition will soon be fully playable in virtual reality with the PlayStation VR, as has been the case for a while on other headsets.
"We at Mojang have been dying to be able to say that for a very long time! PS VR support was actually planned on PS4 since we got the green light from Sony for the cross-platform and Bedrock version on PS4 ", explains Roger Carpenter, executive producer at Mojang Studios. By the end of September, owners of Minecraft on PS4 and a PlayStation VR will be able to download a free update that will open the doors to Minecraft in virtual reality. Far from being a simple mode, we are talking about support for the entire game, without any loss of functionality. On PS VR, Minecraft is still playable with a simple DualShock 4 controller. Note that it is the Canadian studio SkyBox Labs, a regular partner of Microsoft, which has adapted and optimized the technology on PS VR with the help of Sony engineers.