Find Star Wars skin packs in Minecraft today!
Two Star Wars skin packs have just landed on PlayStation systems! Disney Interactive , Lucasfilm , and Microsoft have teamed up to create over 70 new skins.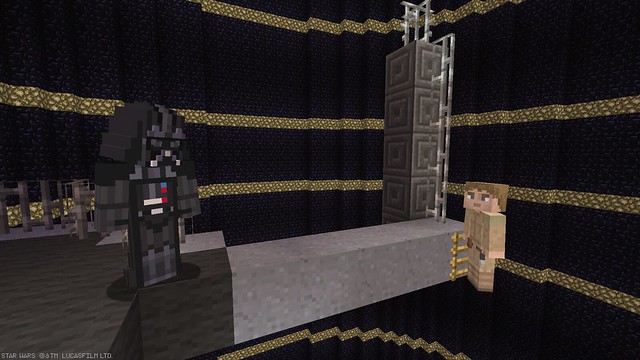 The Classic Star Wars and Star Wars Rebel Skin Packs are priced at € 2.99 each. Use the buttons on your controller to navigate PlayStation Store to find the pack you want to download, and press the button to confirm the download. Child's play !
The Classic Skin Pack includes seven versions of Luke Skywalker, Chewbacca, and Leia Organa, as well as some public favorites, like Greedo, Admiral Ackbar, and even a Wampa.
The Star Wars Rebel Pack will give you the opportunity to play as Ezra Bridger, Hera Syndulla, Chopper, and many other inhabitants of the Ghost Ship.
This week, The Simpsons is coming to Minecraft!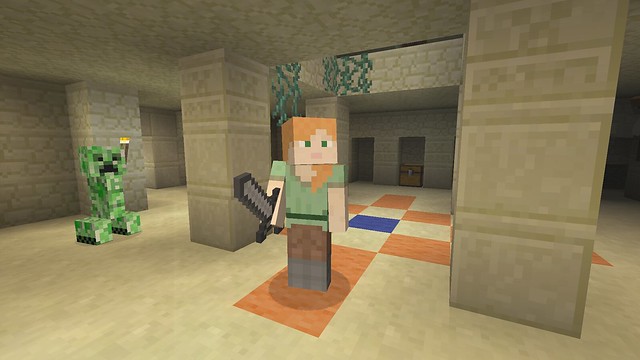 When most players start their Minecraft adventure on home platforms, the selection of skins is quite limited. To tell the truth, there is even only Steve and his few variations. So hey, we love Steve as much as you do, but he doesn't really represent the diversity of our gaming community.
That's why we decided to add Alex: her arms are a bit thinner than Steve's, but she plays exactly the same as him. Now all new players will have a choice of eight Steve skins and eight Alex skins, as well as any other DLC previously purchased. This update is completely free, and available on all PlayStation platforms.
Oh, something else! We're also going to bring you a series of skins this week that you'll probably recognize: The Simpsons, along with many of their friends, foes, and acquaintances. All of the land on PlayStation.
This pack includes the whole family, plus Principal Seymour Skinner, Willie the Gardener, and of course fan favorite… Dewey Largo. But yes, the music teacher! You will also find many other characters in this pack.