Minecraft adds honey and bees to its latest experimental release
The Mojang studio has delivered the first development version of Minecraft update 1.15, which owners of the Java edition on PC and Mac can optionally install through their launcher. This version of the famous cubic construction game incorporates a friendly and essential little beast into its fauna: the bee.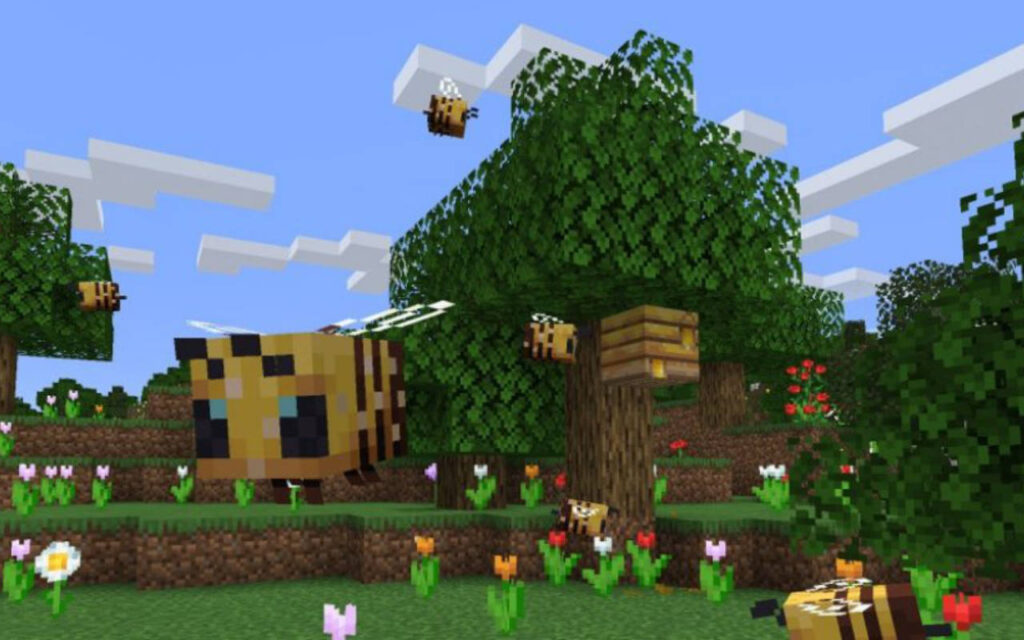 The friendly fluffy and striped bug populates the Flower Plains of players with the now available "snapshot 19W34A" update. They will find these neighbors in colonies, busy foraging, which is like in real life a fundamental of the ecosystem and develops the cultures of angular farmers. Equally realistically, bees will only attack players as a last resort and lose their lives. Rather, it is advisable to make them valuable allies, first calming them down with smoke and then leading them into a newly built beehive. From there, as long as these cuties have flowers nearby, they will fill many jars with delicious honey.
Minecraft will ultimately not make its graphic revolution
This Super Duper Graphics Pack, whose lack of news had already worried the community for a long time, was an ambitious initiative meant to refresh the graphics rendering of Minecraft using techniques such as realistic lighting, reflective surfaces, flora, and fauna. livelier as well as 4K compatibility on capable devices, but the operation proved too technically demanding to perform as intended on all platforms, the developers admit today. " Unfortunately, we are not happy with the way the pack was performing across devices. For this reason, we are discontinuing the development of the pack and looking for other ways to
" Minecraft is available on a wide variety of platforms and we are constantly trying to get the best out of the technical architecture of each one. We will be able to say more about this very soon," the statement added. Sold more than 154 million copies, not counting the 200 million users recorded on the free-to-play version of NetEase Games in China, Minecraft is available on PC, PS3, PS4, PS Vita, Xbox 360, Xbox One, Wii U, Switch, 3DS, iOS, and Android, to name just the most important platforms