MRBEAST PVP TEXTURE PACK DOWNLOAD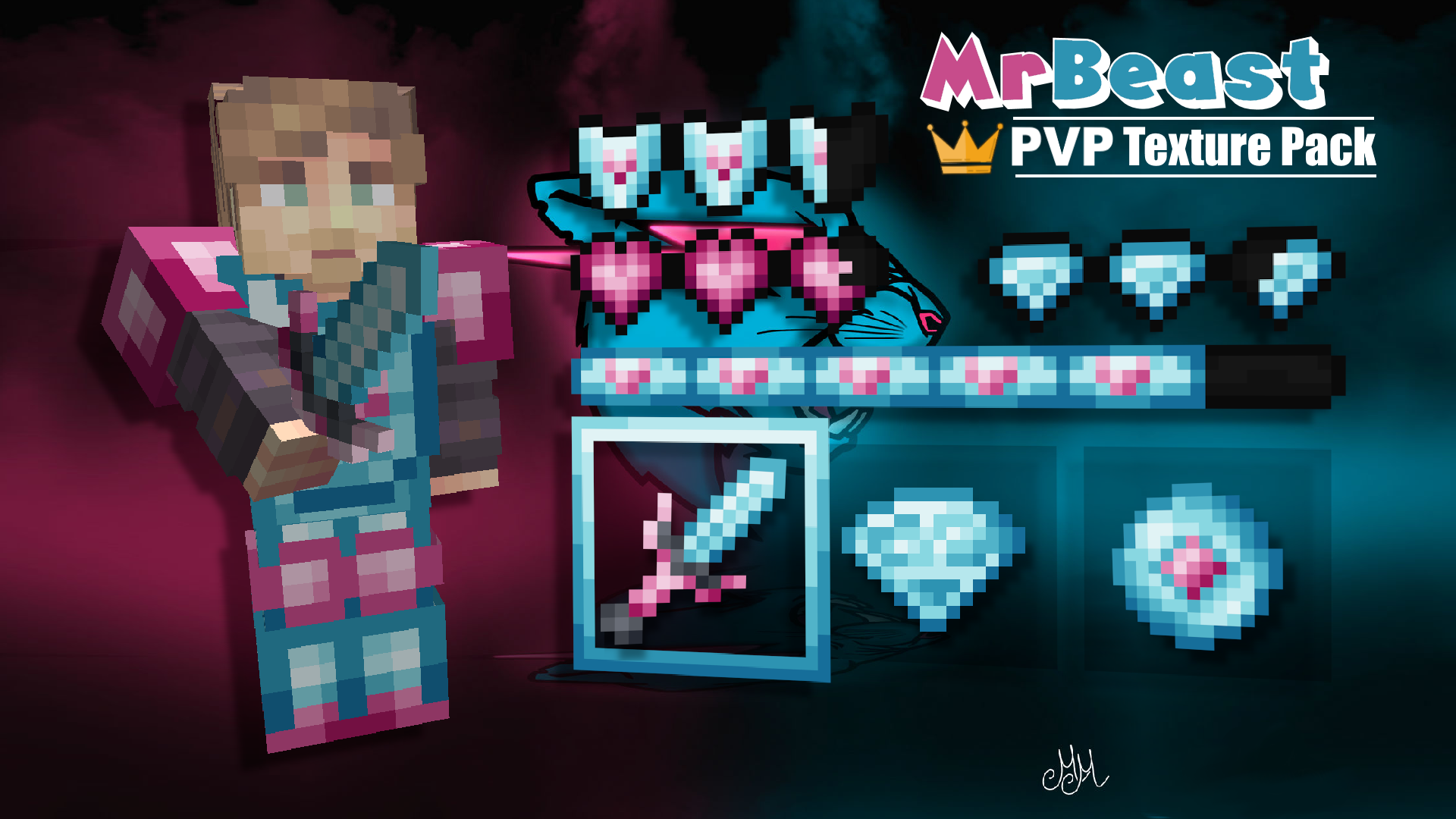 Are you ready to see the most creative and good looking texture pack in the world? Here it is! Themed by our favorite Youtuber that loves Minecraft…MR.BEAST! With this texture pack you will be a true fan and a supporter of MrBeast. This pack is mainly oriented for PvP but can be also used as a regular playing pack.
With most blocks and GUI changed and designed this newly released texture pack offers you a better FPS pvp experience. Two main colours used in the design of items and blocks are pink and baby blue (like Mr.Beasts logo colours). I hope you can see the beauty in this colorful resource pack and get to love it like I loved making it.
Creator: GeneralSmogy 1
More of texture packs like this can be found here https://mhttps://minercraftkingdom.com/category/texture-packs/ and decide what is the pack for you to enjoy playing Minecraft. Another you might want to check out is https://www.minecrafttexturepacks.com/ where you can find more packs and skins.