MODERN FURNITURE MOD DOWNLOAD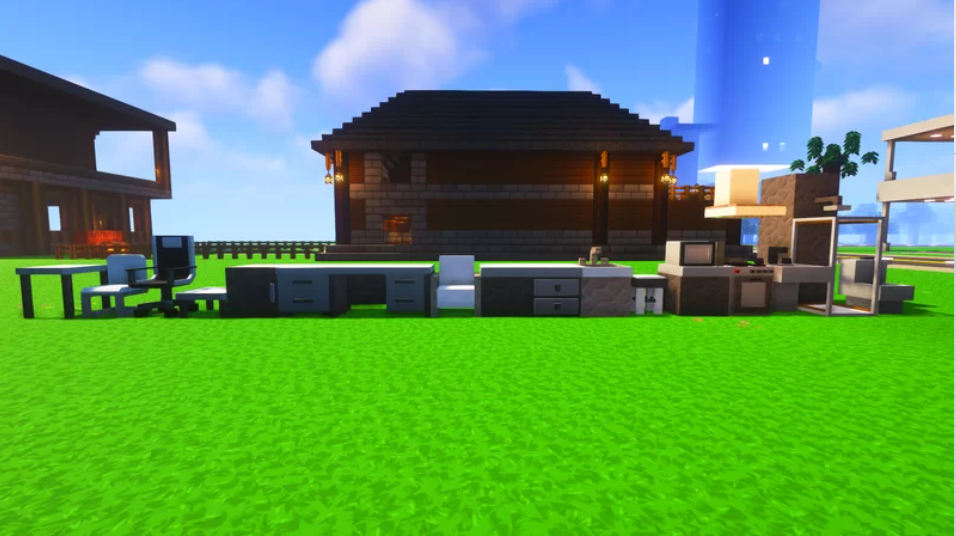 Do you love making new modern houses but old Minecraft furniture design is not going your way?
In that case we have a solution, this is a special mod made to help you complete your modern builds with modern detailed furniture. This mod includes a modern gaming chair, modern table with shelfs , tv , modern owen , modern shower , modern sink , modern sofa , modern bed , microwave , modern lamps and much more. Download this free mod and make your dream house like you want it.
More of Minecraft mods like this can be found here https://minercraftkingdom.com/category/new-minecraft-mod-download/ and decide what is the pack for you to enjoy playing Minecraft. Another you might want to check out is https://www.minecrafttexturepacks.com/ where you can find more packs and skins.